The Sign2Day logo design service can lead to a great foundation for a company brand.
When a client comes to us for advice about marketing, we immediately direct them to the Sign2Day design professionals to work with them to create a great logo for the start-up business.
One of the most important parts of building a brand is having a strong, easily-identifiable logo that paves the way for marketing messages and connection to the company's product or service. The logo — like the ones on this page — then becomes the identifiable symbol for all the hard work that is eventually associated with that company.
Once customers have a good experience with that business, they will then consciously, and subconsciously, link that experience with the person they interacted with AND the logo that is on that company's vehicle, uniform, business card, invoice, marketing materials, television or radio commercial, etc…
We've always felt this is best way to approach marketing, but that is really solidified when customers are excited
to start using the logo on marketing materials. In addition to understanding marketing, we know that sales is a transference of excitement. Business owners and employees need to be excited about their service and products, and the aspects (including customer service) of the company they represent.
"Wow, thanks so much. I'm very happy!" are the emailed words of the owner of PowerWash Plus. "I searched for the best (company) to make my logo and found the best. I got my signs yesterday. I can't wait to use them and the new logo."
After seeing the signs, he decided he wanted business cards to have a cohesive design and message for his company. He then wrote another email.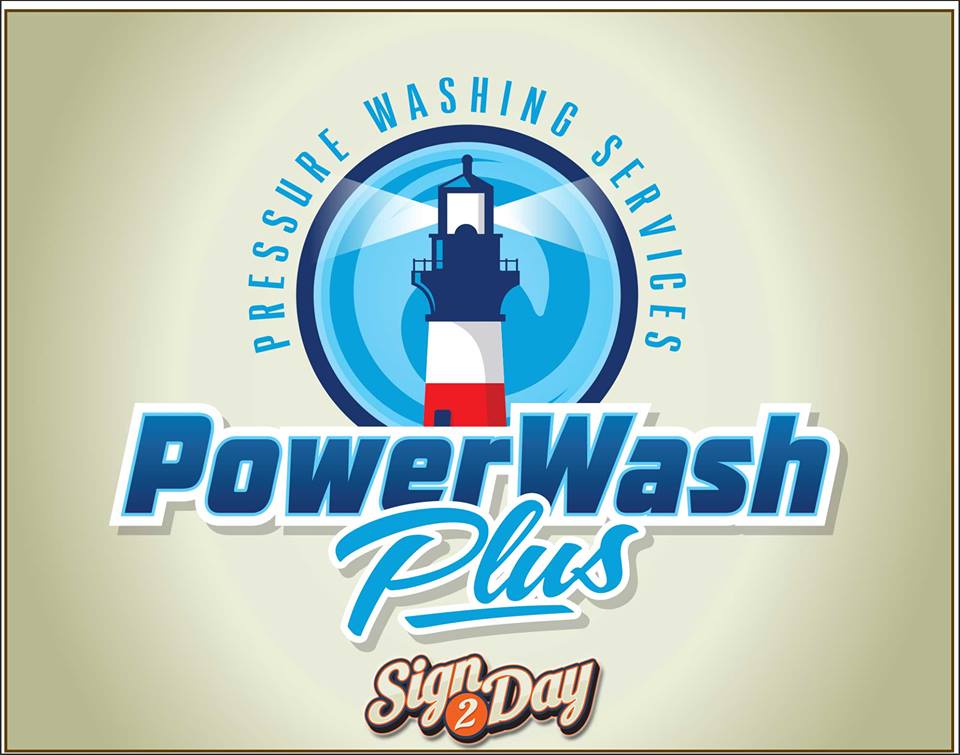 "Thanks Tim (Fields of Sign2Day)! I never thought it would be this easy, going online and getting cards. I'll never go to Staples again."
If you need a logo or creative design and print services for signs, business cards, door hangers, vehicle wraps and just about any other product to help grow your business, click here to shop our online selection or contact us to ask a question about our services.