At Sign2Day, we help create brands with clients who are eager to do their part in building the customer service side of the business.
There are a number of elements involved in creating a brand. Our experts help with the visual side of the brand, such as logos, colors, marketing tools, etc…. Here are seven indisputable facts and stats about keys to creating, building and marketing a successful brand.
A logo is not a brand.
Seventy-three percent of consumers "love" a brand because of friendly customer service.
Good design instills confidence in perspective customers.
Good use of color increases brand recognition by up to 80 percent.
More than 74 percent of online adults use social media sites.
Customer loyalty can be worth 10 times as much as a single purchase.
A brand is a personality that identifies a product or service.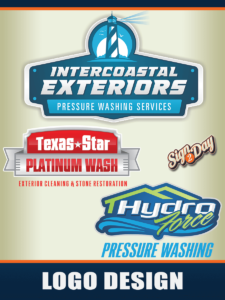 We believe a well-designed logo — and its color scheme — is a starting place and should reflect the personality of a company. Using the logo and color pallet on marketing tools like business cards; door hangers; signs, company website and social media sites; vehicle wraps, etc…will get your visual brand noticed. Then, when the calls or website contacts start coming in, a business owner takes over building the foundation of the brand.
A friendly, professional interaction or a quick follow-up is important.  Keeping scheduled appointments is the next step. Completing the job in a timely manner is step three. A follow up "thank you" for your business is great EXTRA step. Staying in contact through email or snail mail will ensure the likelihood of future business or even a referral, which is the lifeblood of any small business owner trying to become self-sufficient.
At this point, the visual side of a brand becomes interconnected with the customer service side of it. Now, when a current customer sees the logo, there is a deeper connection — good or bad, depending on the experience — with the customer.
If you would like to talk with Tim Fields of Sign2Day and start building a successful brand, click here. Tim loves talking with people trying to grow in business.