High-quality marketing tools that convey a company's brand are the building blocks to a successful business.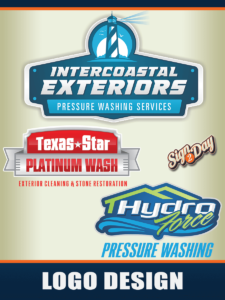 The Sign2Day owners learned a valuable lesson from owning small businesses over the last three decades: create a professional image and build a reputation for doing quality work to go along with the company brand. Now Tim Fields and his staff help others create that professional image with their work at Sign2Day.
From the very foundation of branding (logo and company colors), the designers can help create the image that can then be used across marketing collateral such as business cards, door hangers, direct mail postcards and even vehicle wraps.
Here's a statement by Joe Chernov that make's our point about marketing: "Good marketing makes the company look smart. Great marketing makes the customer feel smart." We want to help you do GREAT MARKETING!
Here are some marketing material samples of what we can create with your company image.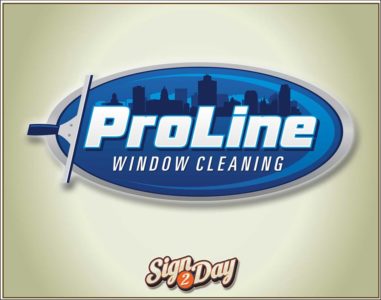 Logo Designs should have several elements including the company name; company color scheme, an image that communicates the company's product or service; and a look that easily recognizable and relevant to the times (meaning, not using outdated fonts or images).
Brochures are a great co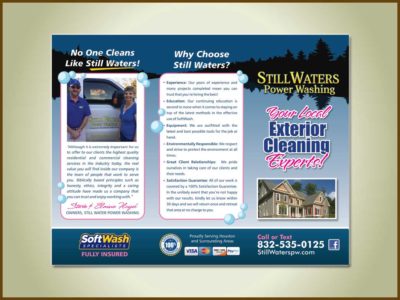 mmunication tool for a company's "story," including products and services. A well designed brochure should have the company logo and colors; engaging images; well-written text; contact information, including a web address and social media locations to find more information about the business.
Yard Signs are a great way to get the attention of passers by. However, they need to be designed properly to catch the eye and communicate a message on a small surface in a short span of time. Again, the colors and fonts need to tie in with the company's scheme and the message needs to be effective. This is a time to have a marketing professional work on a call-to-action piece that will get results.
Business Cards are usually the second impression you make with interacting with a potential client. Usually you have had the chance to meet the person; show your expertise in discussing your product or service; and now are ready to part company. Are you handing that person a card that reinforces the interaction you just had OR one that takes away and gives the impression your company image does not measure up?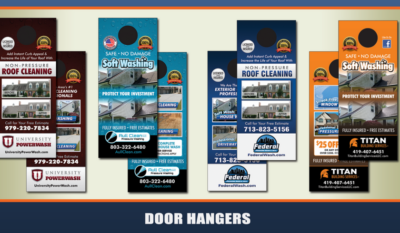 Rack Cards and Door Hangers (and even post cards) are simple, two-sided designs that are meant to impress, communicate and act as keepsakes for potential clients. They have a longer life than a business card, because of the size and general feeling that it is a costlier product and that, in the case of the door hanger, was personally delivered. These attributes, along with a professional design and print job, communicate a level or quality and professionalism that speaks volumes about your company.
Vehicle Wraps are the latest and greatest way to create your own rolling billboard. In a world where traffic and personal phones exist, it is easy for your logo and contact info to be near a person in need of your service at any time of day. It can supplement your media in many ways. When parked at home or on a job site, it is like a yard sign. When on the road, it is like a billboard. When available for a photo, it is like a digital business card.
For more information on any of the marketing tools above or to find out the latest trends in the marketing world, contact us here. To set up an account and order products from our online shop, click here.