According to a survey of business owners, the No. 1 sales problem, when it comes to employees, is customer engagement.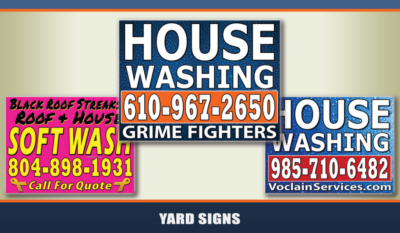 Sign2Day can do a lot of things when it comes to helping a company with sales, but quality customer engagement is really up to the owner, staff, employees, answering service, etc…While we can make the signs, vehicle wraps, door hangers, fliers, logos and just about anything else that will make the phone ring, it is all about the company representatives making the connection to the potential client on the other end.
Usually it is all about training the company employee how to listen to the caller's opening statement; getting and using the caller's name; asking questions about the person's needs; matching the company's abilities to meet the customer's needs; and then — no matter the outcome — being thankful for the call.
Here at Sign2Day, we try and employ the best customer service we can. Whether it is a call, email, text or a message through a social media outlet, we TRY and meet all the criteria listed above. This approach is the best way to convert that potential customer into an enthusiastic client that looks forward to doing business with us.
So, if we can help in getting the phone to ring, please call us. Then, you can practice customer engagement for better and bigger sales moving forward.
Sign2Day is based out of the Hagerstown, MD area — just 75 minutes west of the Baltimore/Washington market. If you have any marketing needs, please contact us here. Thank you for taking time to read this post!