We at Sign2Day hope you and your family have a fun and safe Labor Day weekend!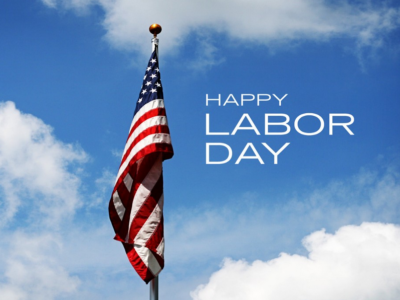 Did You Know: Labor Day in the United States is a public holiday celebrated on the first Monday in September. This year it is September 5th. The holiday honors the American labor movement and the contributions that workers have made to the strength, prosperity, and well-being of our country.
Beginning in the late 19th century, as the trade union and labor movements grew, trade unionists proposed that a day be set aside to celebrate workers. In 1887, Oregon was the first state of the United States to make it an official public holiday. By the time it became an official federal holiday in 1894, thirty U.S. states officially celebrated Labor Day.
Canada's Labour Day is also celebrated on the first Monday of September. More than 80 countries celebrate International Workers' Day on May 1 – the ancient European holiday of May Day – and several countries have chosen their own dates for Labour Day.
If you are in need of any marketing materials — including signs, vehicle wraps, rack cards, door hangers, etc… — please contact us at Sign2Day for a custom quote.