Clear Spring Laundromat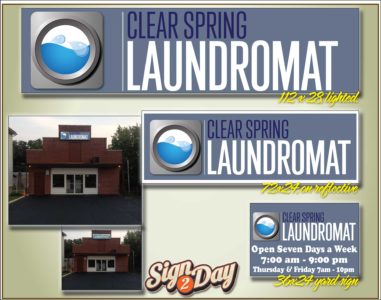 is a great example of how a fine young entrepreneur took an existing business and turned it around. We are thankful he chose Sign2Day to help with the visual appearance of the building.
He also chose to use our friends at VineBUZZ to help with some marketing, including the logo, designed by Kim at KBA.